Planning an outdoor photo shoot in February can be tricky but worth the risk
The weather in Iceland can be unforgiving but at the same time it can be very rewarding if you can handle the cold.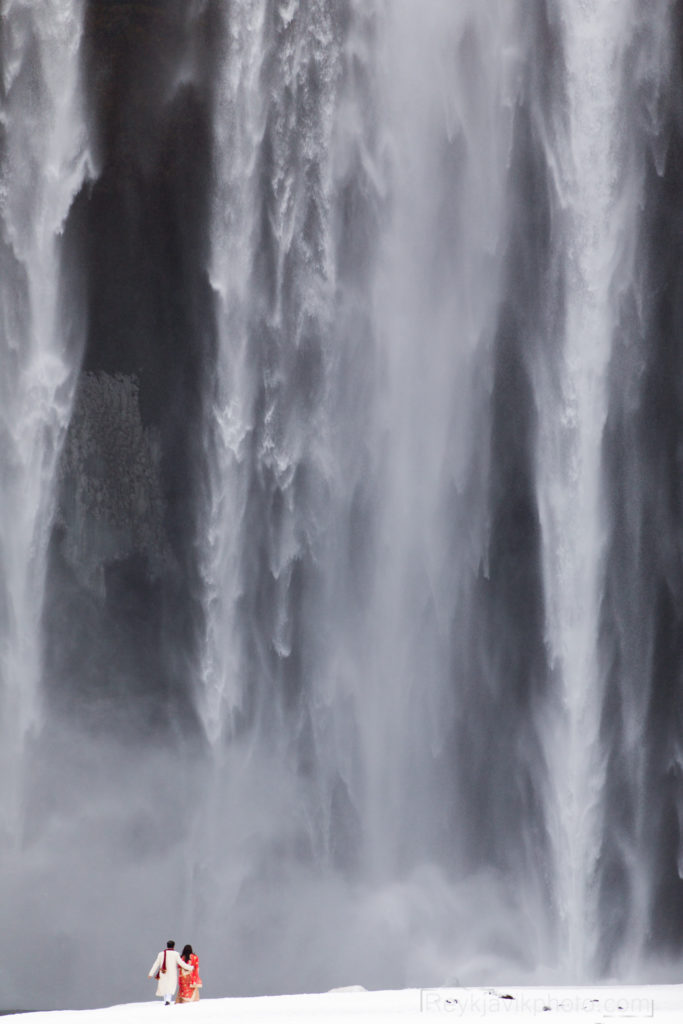 I was given the opportunity to travel with a lovely couple from India that came to Iceland to get married.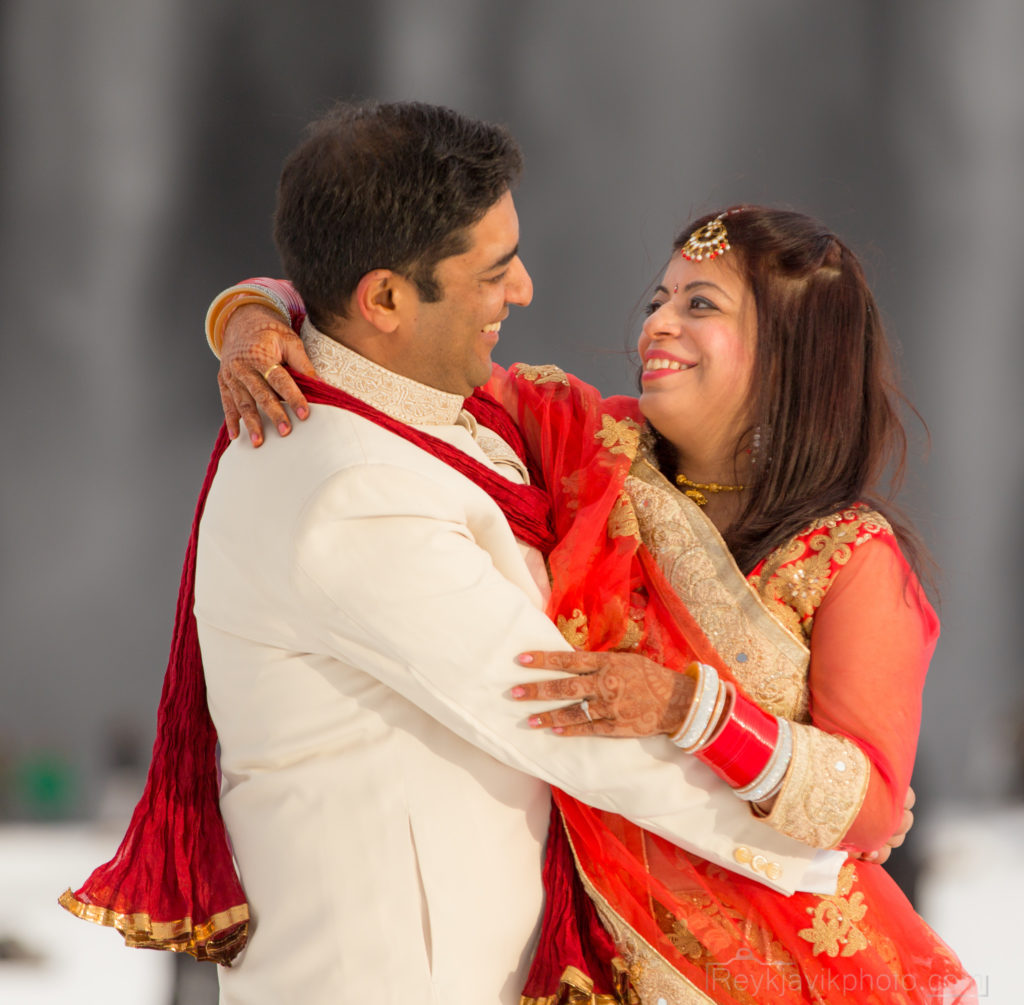 The groom had been here before and had a vision in his mind of how the perfect day for outdoor wedding photography in Iceland would be.
It took careful planning and preparation but in the end we turned that vision into reality!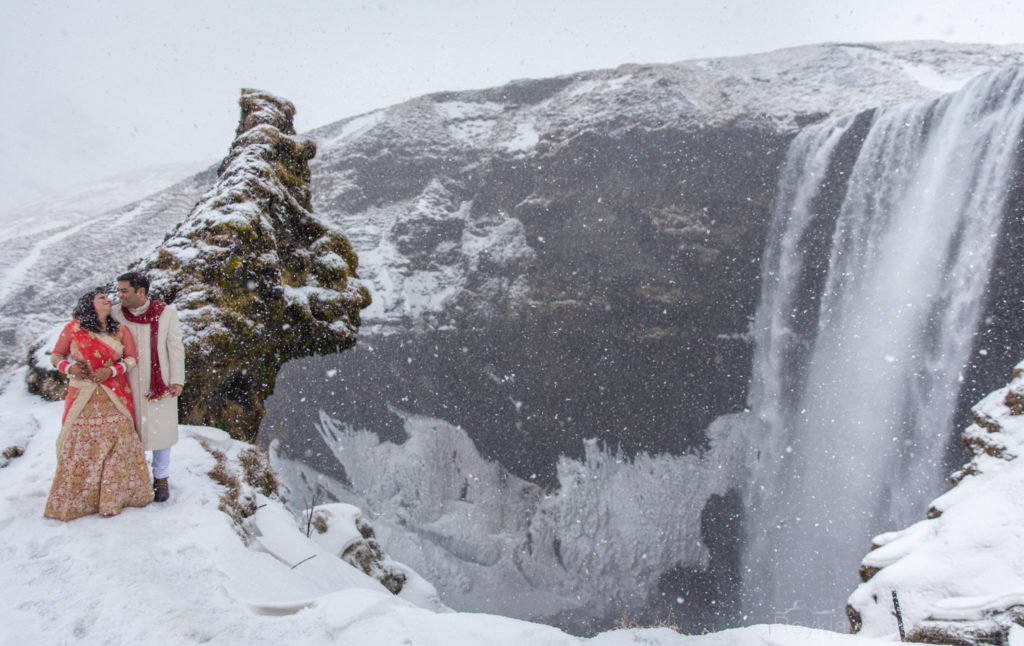 It is safe to say that we experienced all four seasons several times during the day ranging from sunshine with clear skies to a blizzard with almost no visibility.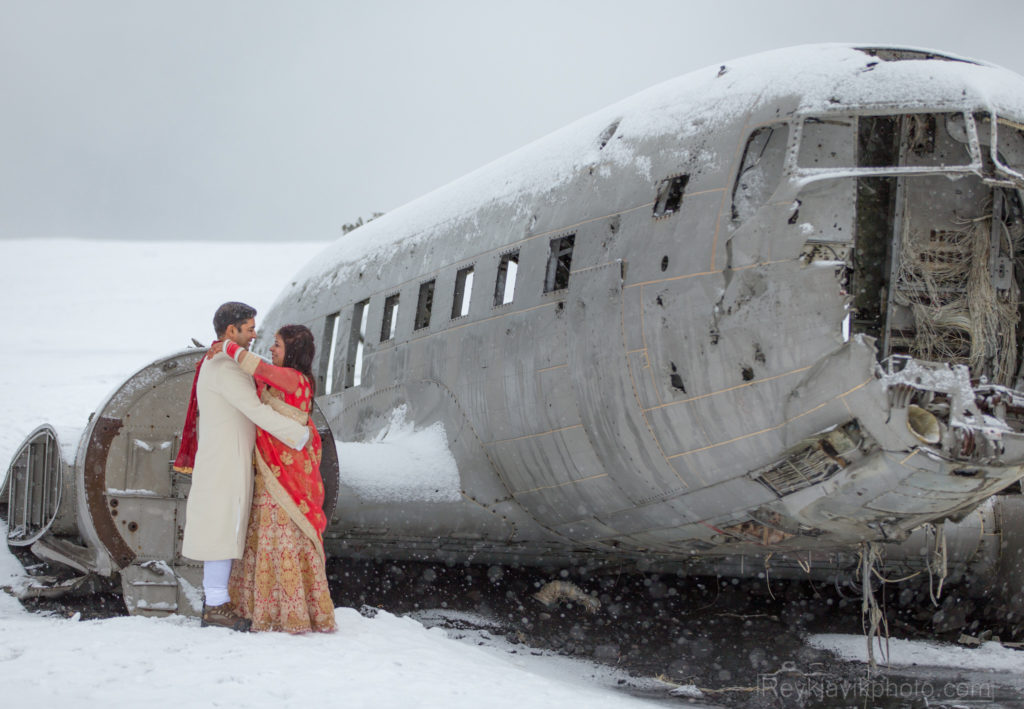 We started the trip at Skógafoss and from there we went to the "wreck" a crashed United States Navy Douglas Super DC-3 from many years ago (no one was seriously injured in that crash)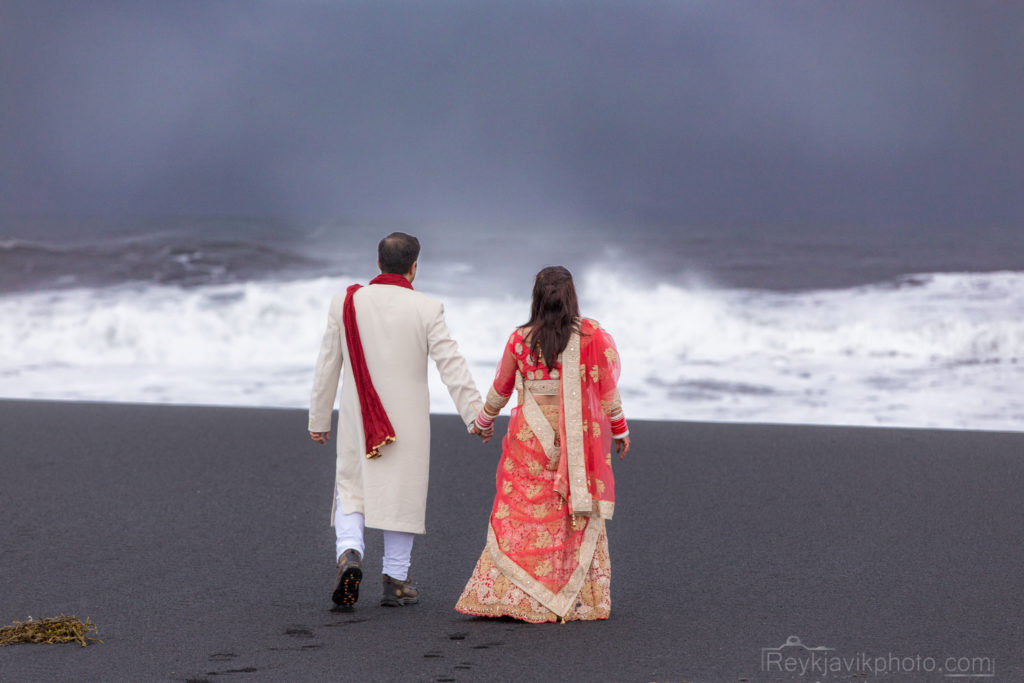 The beach on Sólheimafjara is amazing but can be dangerous as well.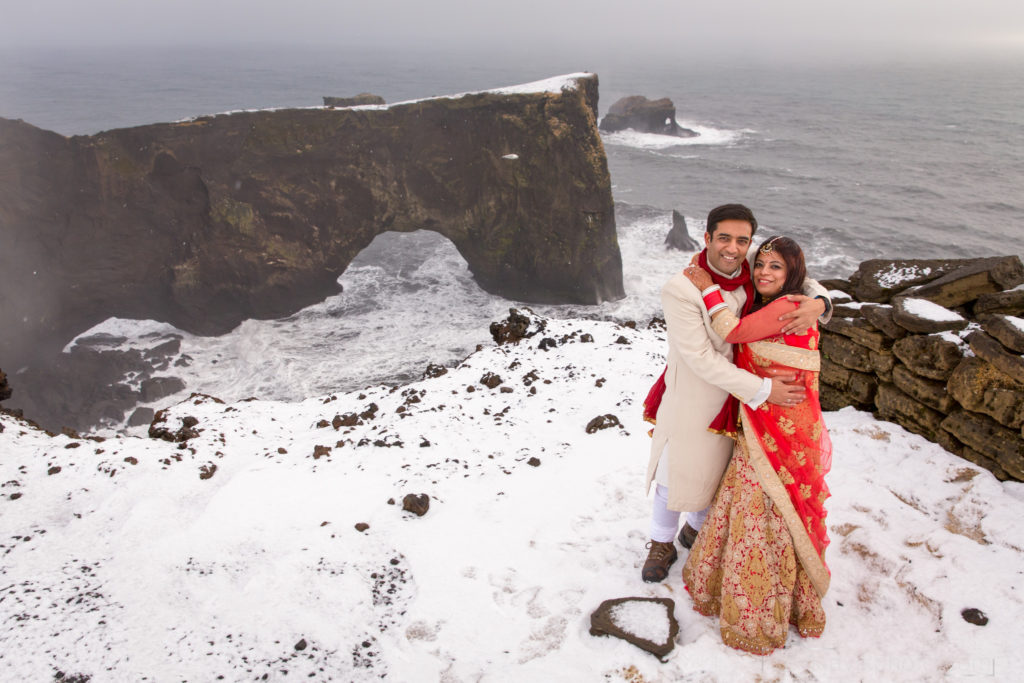 Dyrhólaey was our next stop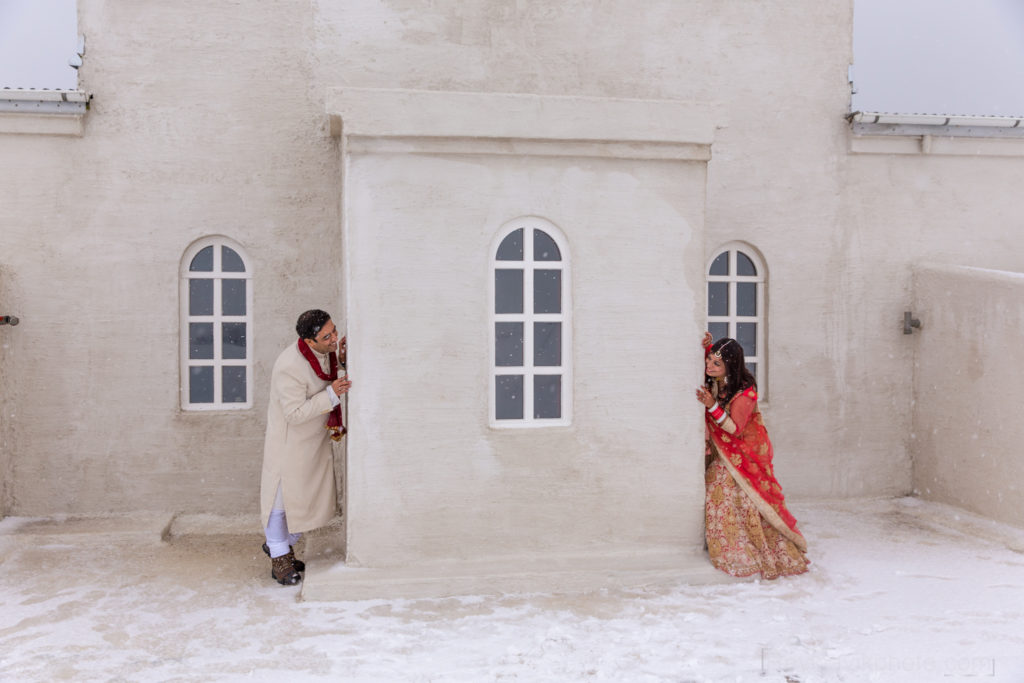 Dyrhólaey lighthouse, over a century old, has been converted into a private luxury hotel full of history with modern Icelandic conveniences.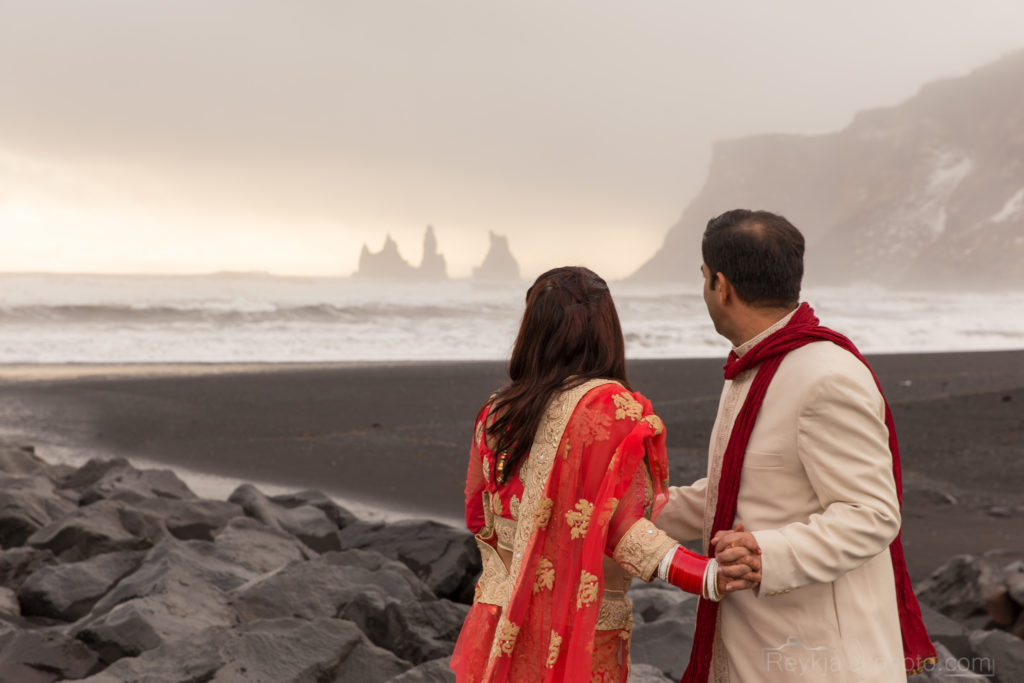 Our last stop was the beach in Vík with spectacular view of Reynisdrangar, basalt sea stacks situated under the mountain Reynisfjall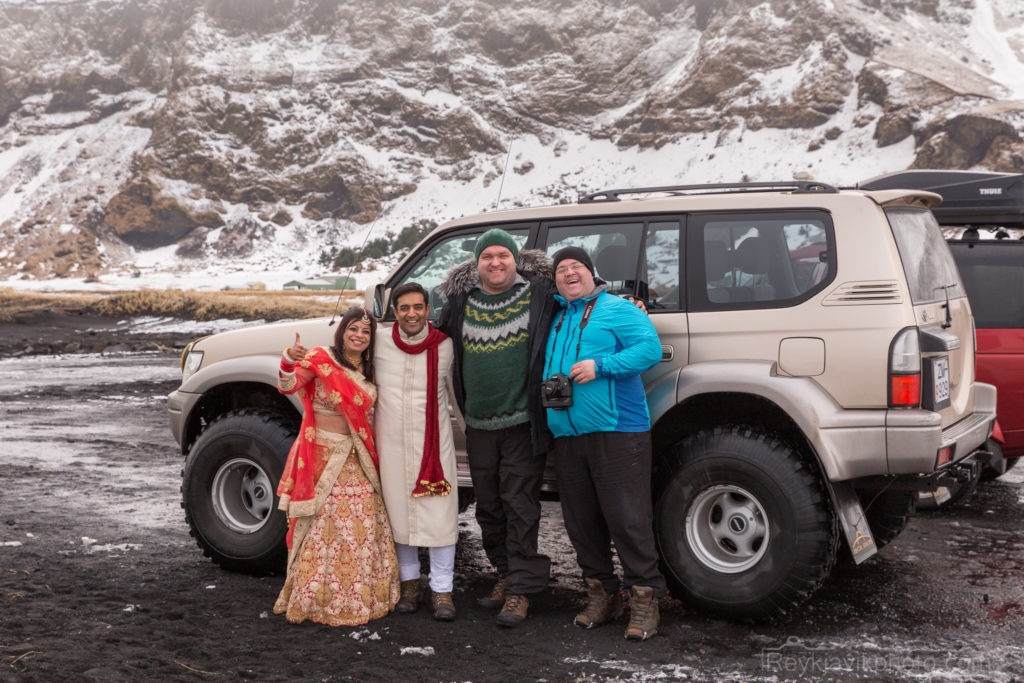 We made good use of the time and squeezed in several locations and at the end of the day we had a couple of hundred keepers and big smiles on our faces 🙂
I would like to thank the lovely couple for an amazing day and for not letting the harsh weather stop us from our objective, and I would also like to give special thanks to Gilli Guide (far right) for helping me make this all go as planned 🙂